I don't know where I was but I do know where I am. Lots of time and K's on, its now other daughters birthday. Happy Birthday Suzie from some lost souls in Yorketown. I won't stir you about "Middle Age" face to face but I can do it here for the whole world to see but what does this make these silly old farts. Oh!, silly old farts.
HAPPY BIRTHDAY LOVE
We moved on from White Cliffs to Broken Hill. We've all spent too much time here in the past but had not actually seen the "Mad Max II" 'museum' at Silverton. Robyn and I drove out for the purpose. Probably shouldn't have bothered….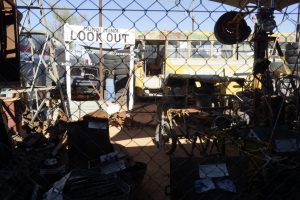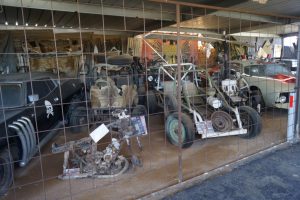 and this should save you the effort in future. In truth about the only thing of interest was the video of some of the stunt set-ups shown on a piss-ant crt TV over the doorway.
Took a few more photos around Silverton and Broken Hill cos they're date stamped and prove we were here but you've seen them all before so I won't bore you again.
From here the photo trail tells me we moved on to Peterborough. This was just in the way but we hadn't previously seen the audio-visual show at the Steamtown railway museum so in we went this night. Now muggins forgot the camera so these shitty shots are telephoned in….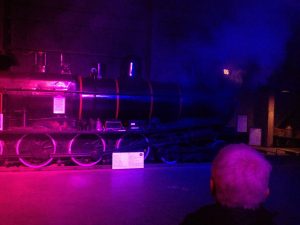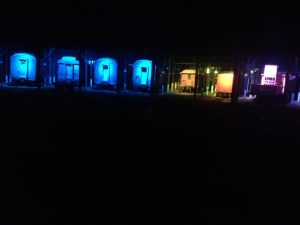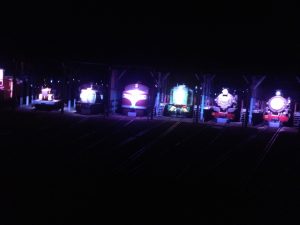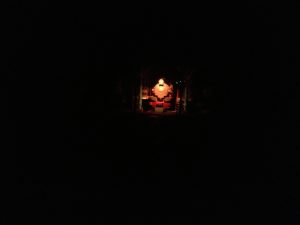 Now in fairness these shots do not do justice to the presentation – it is both good and interesting telling the story of rail through the history of Peterborough. Worth a look next time you are here, as is the Steamtown rail museum.
Also in Peterborough that we hadn't seen before is the motor bike nuseum – quite a private collection…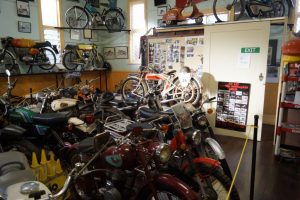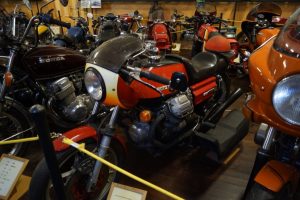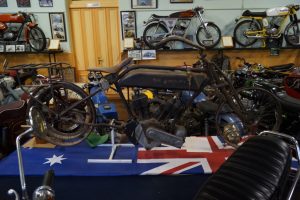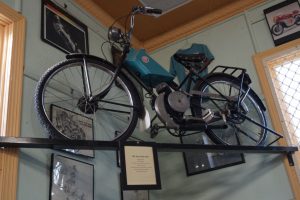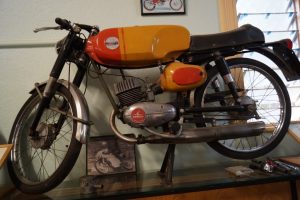 Having achieved another "new" we moved on to another old friend  -Terowie. This is not new as Judi Dey might attest and we weren't as lucky this time as the first. We had no guided tour. It is still an interesting little old town even though we had to guide ourselves ….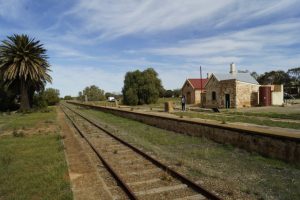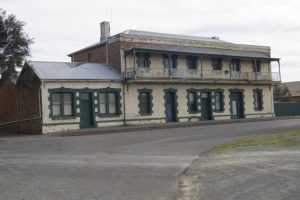 Terowie on to Burra. Burra is an old favourite having been here four times before. It continues to be of interest and, whilst here primarily for Robyns benefit, it continues to surprise and interest us.
But, it is late in the evening prior to our beautiful daughters birthday and I need to get to bed to call her early in the morning (just to piss her off) to wish her a HAPPY BIRTHDAY.