Naples to us foreigners. But the journey doesn't start here. From Civitavecchia we drove only 60 or 70 k to Latina. This was just a transit stopover for reasons previously enunciated and well it should have been because we found little of interest in this township. One of the weekly chores is laundry. Latina was to be that laundry day – so, dial up laundromat/lavangerie and we find 6 or 7. First one non-existant, second one closed, third one a laundry service in a private residence, fourth one the same, fifth one some 15 km away and finally some 16km away we find the lucky recipient of our dirty linen. That done, another e-book read and its back to the hotel. Not the most salubrious of places but, oh well, its just a one night stand that saves me from reaching out and strangling some bikie (I'm not sure you can call people on Vespas bikies but what else can you call them – vegans, virgins, mobile garden gnomes, dunno).There was a bright light though – as we walked into the dining room a threesome caught the sound of our 'Ingleise' and responded with 'Oh thank God, someone here speaks English'. With that we had a bit of a chat over dinner then retired to the bar to have a round table with Joyce, Frank and their son Jeff. The two were from Tampa Florida whilst the son came from I think Chicago. They were touring part of Italy to discover some of Franks heritage/lineage and Jeff was playing driver. At least he was used to driving on the wrong side of the road….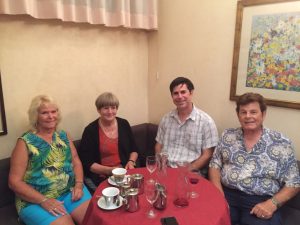 We had a great chat about our joint experiences and resolved to keep in touch. I hope we do.
Dirty lined aired we moved on to Napoli. Now, Naples was supposed to be another transit stop but I stuffed up and after the sat-nav (Narelle) finally found the hotel with a lot of help from Google maps and many roundabouts and unplanned tolls we found that we weren't booked in for this night. Oh dear! Much Italian consternation, misunderstanding and hand gestures and it seemed possible we could in fact get in tonight but 'you've already paid for tomorrow night'. OK, can we just add tonight to the overall bill – no you will have to pay for it in the morning. OKaaaay!!!! It all worked out in the end and in fact it was a quite pleasant stay. It meant then that we actually had a day to see Napoli…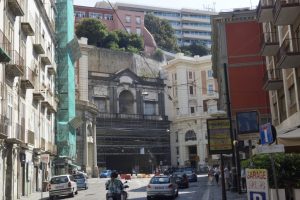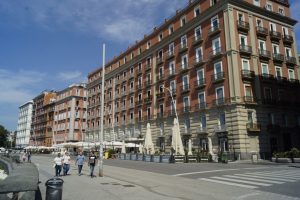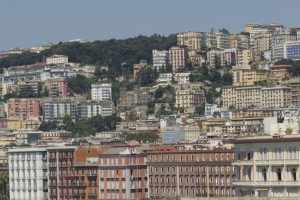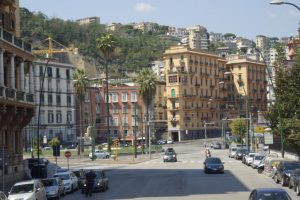 We took a RedBus tour, visited the old fortress which goes back to 900 or so, saw a remarkable photo exhibition therein…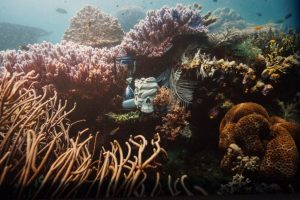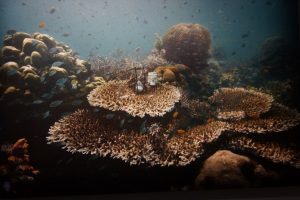 and took some amazing view shots myself….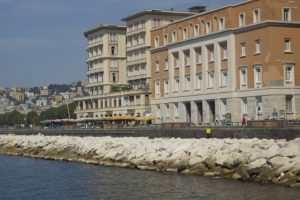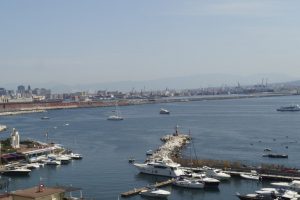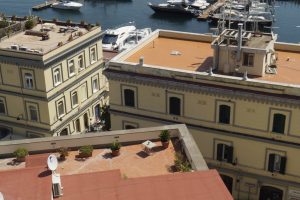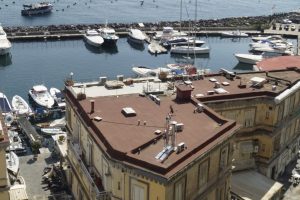 but no self respecting photo essay of Napoli can be considered complete without a shot of Mt Vesuvius in the background…
We didn't realise it was this close to Naples and indeed that Pompei was also so close, yet a relatively long way from the mountain, but more on that later.
Couldn't avoid the haziness in all of these pics. It seemed to hang around every day, all day. We've struck this throughout the trip as I'm sure you've noticed in many photos. Don't know why – maybe its the red mist descending over a declining nation, maybe its just summer and humidity.
I say 'declining' because everywhere we've been there are any number of derelict and abandoned factories, some of them really substantial as well as thousands of residential properties falling into ruin. Naples was no exception although on our bus tour it was pointed out that many of the older industrial areas were the subject of residential rejuvenation although it is difficult to see what one could do with this….
Naples is Italy's third largest city coming after Milan and Rome. Its a bit over 3 million people and is quite a sizeable place. Like so much we've seen though the buildings all cling to the side of precipitous hills and it is hard to comprehend how they were in fact built way back when. Some of the larger buildings are architectural and engineering masterpieces.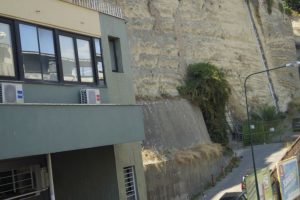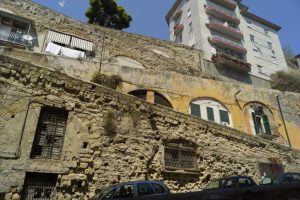 And boy are we having fun in the sun…